And now for the goodies
Working with clean machines
Unlike many electromechanical jobs, at the end of the day, you'll be as clean as when you arrived (aside from a few spots of chocolate)! Our machines are state of the art and impeccably clean.
3-day work week
Working 36 hours over 3 days leaves you a 4-day weekend. That's 2 extra days off a week!
My coworkers aren't just people I work with. We're also friends and we have lots of fun every day!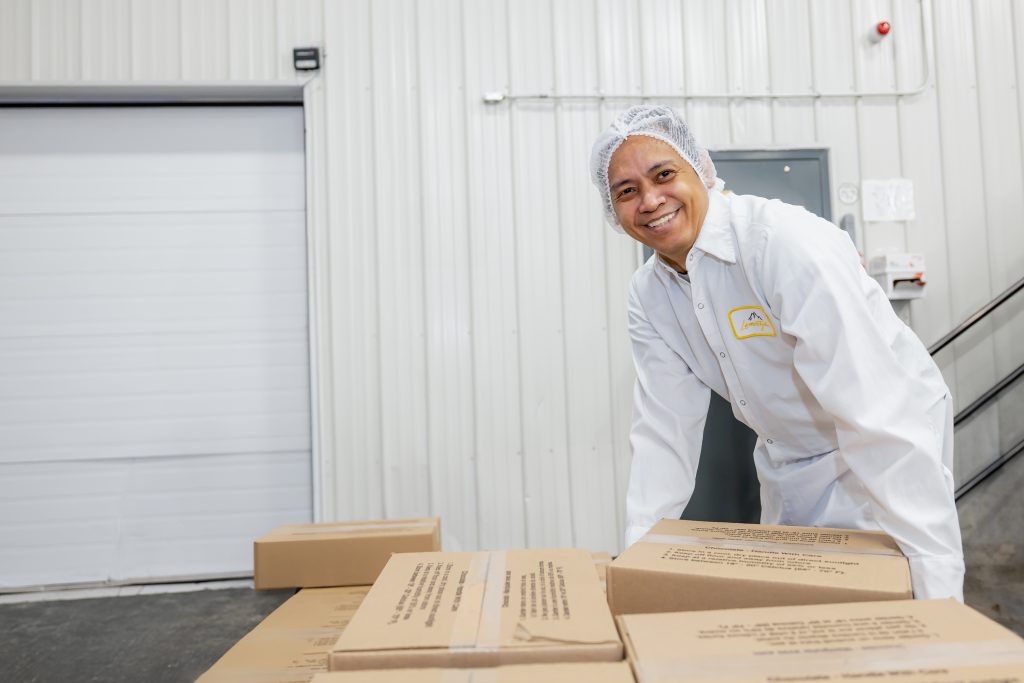 A day in the life of an electromechanical technician
Your day starts by talking—to everyone. You need an overview of what's happening now and what happened on the previous shift so you know what to do and in what order. That means checking in with supervisors, coordinators, production people, and your teammates who are wrapping up for the day. That way you're ready to tackle your scheduled tasks and more urgent assignments.
With your marching orders and parts in hand, you're ready to go! Much of your work involves coordinating with different team members, be it operators, day labourers, production coordinators, or the production manager.
Scheduled repairs and maintenance take up most of your time. When a breakdown or malfunction occurs, you're the expert on the ground who diagnoses, analyzes, and solves the problem. Once the machine is fixed, you test it and document what you've done by entering the information into our Maintenance Direct software for future reference.
Your expertise is critical to our operations. You're often brought in on different projects and sometimes train operators, production coordinators, and other members of the maintenance team.
Before leaving for the day, you update the teammate taking over for you. It's fair to say that your days are chock full—and not just of the smell of chocolate and roasted nuts!
Work schedule
36 or 37.5 hours/week
Day shift: Monday through Friday from 7 a.m. to 3 p.m.
Day schedule can be three 12-hour days
Night schedule is three 12-hour nights with $3/hour premium pay
Interested in becoming an electromechanical technician at Lamontagne?
Is factory-made satisfaction at Lamontagne right for you? Fill out the form below to apply today! Please note that you will only hear from us if your profile matches our hiring criteria.