And now for the goodies
Teamwork
The satisfaction of working as a team is evident at Lamontagne. We all know the equipment so we can step in and help each other out as needed. Plus, we get to work with all kinds of people every day!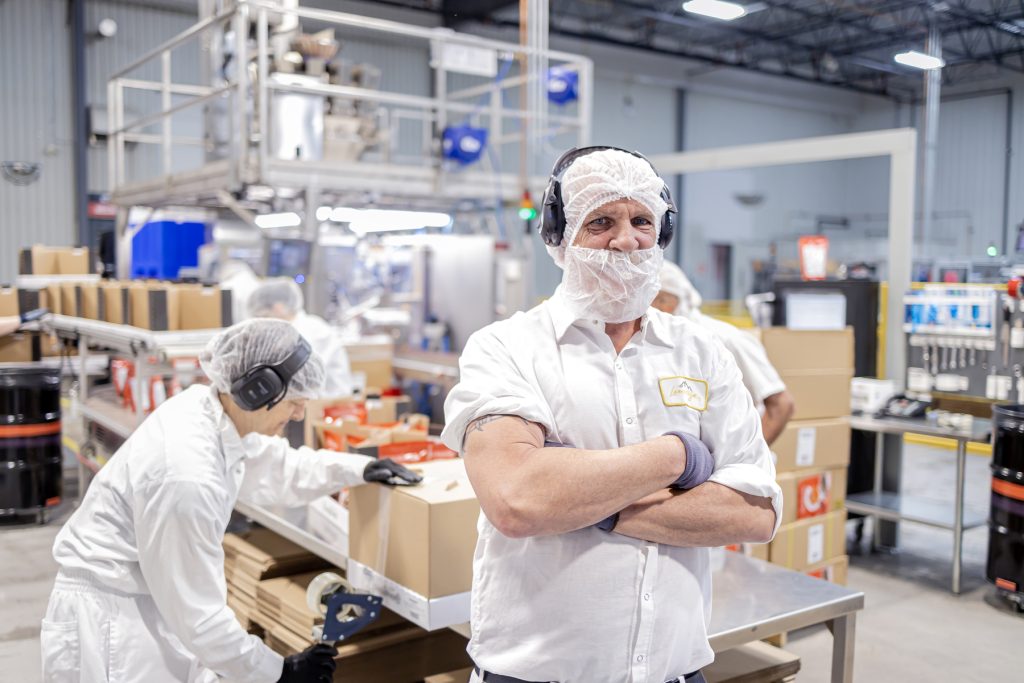 One big happy family
The vibe at the factory is fun and friendly. We joke around and take breaks together. Since there's never a dull moment, there's no reason to watch the clock.
What I like is that people take the time to explain things to me and everyone is really nice.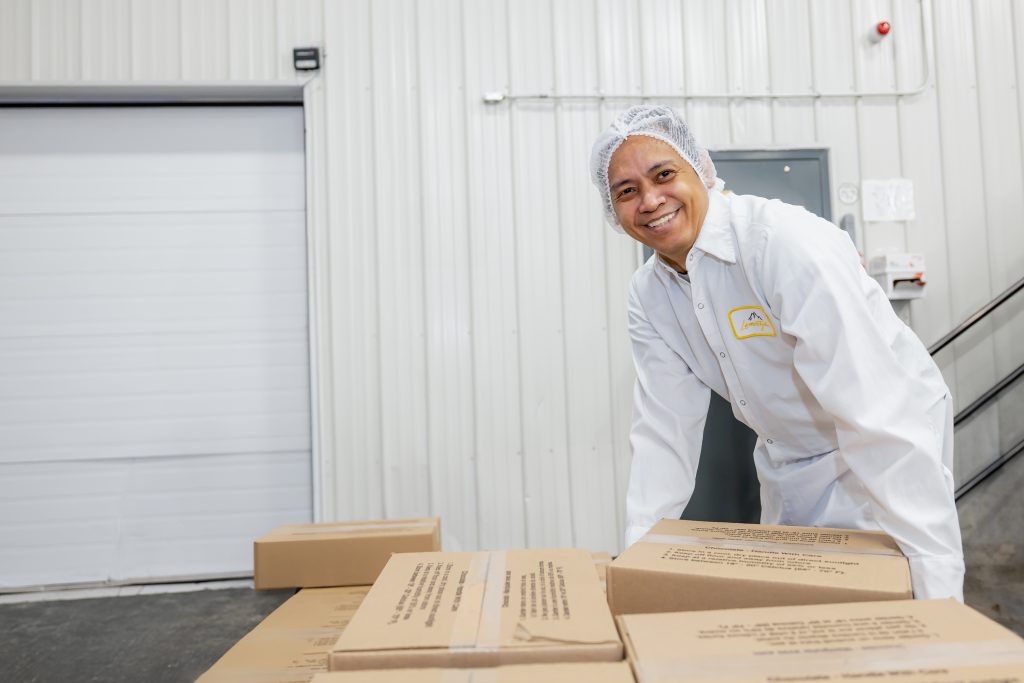 A day in the life of a day labourer
When you arrive, you check the schedule to see which department you're assigned to. As a day labourer, you get to work on many different machines, so a quick chat with the operator is in order! They'll tell you everything you need to know for the day's production. You'll use this information to check the conformity and quality of the products being made.
Production is about to begin. You and your teammates prepare the work environment for ultimate efficiency. You assemble boxes and bags and make sure that all the necessary equipment is in place and ready to package the products coming off the machine.
Good to go! The machine is up and running and the delicious smell of chocolate fills the air. You take pride in your work and enjoy chatting with your coworkers. Several times a day, you conduct visual inspections to make sure quality standards are being met.
When you take a break, you let your coworkers know where things stand so they can pick up where you left off. If you change machines during the day (which is common because we know you like switching things up!), you discuss it with the operator. It's important to communicate your observations to the operator because you're the last person to see a product before and after packaging. The operator will also tell you what you need to know to work on the next machine.
At the end of the day, you help tidy up your work area. And it's quitting time already!
Work schedule
37.5 hours/week
Day shift: Monday through Friday from 7 a.m. to 3 p.m.
Evening shift: Monday through Thursday from 3 p.m. to 1 a.m., with $2/hour premium pay
Interested in becoming a day labourer at Lamontagne?
Is factory-made satisfaction at Lamontagne right for you? Fill out the form below to apply today! Please note that you will only hear from us if your profile matches our hiring criteria.